INTRODUCTION
Device management platforms undoubtedly give local internet service providers (ISPs) and enterprises plenty of benefits. They can help them with issues such as manual provisioning or bulk management of devices from different vendors. However, the one-off cost of the software and hardware, and the costs related to its subsequent maintenance, are just too heavy for local operations. This is why many ISPs turn to tailored cloud-based solutions, delivered in a cost-effective software-as-a-service (SaaS) model.
CLOUD ACS
AVSystem's Cloud ACS is an auto configuration server for device management with dual-stack support for both TR-069 (CWMP) and TR-369 (USP). It was built to help local ISPs and enterprises manage their device pool and improve services by providing a comprehensive overview of their operations.

Cloud ACS comes with all the necessary features of market-leading device management platforms, such as zero-touch provisioning, remote bulk management, or advanced monitoring and reporting. On top of that, as a cloud based solution, it ensures a much shorter onboarding process (as short as one to three months), regular and effortless updates, as well as extensive support.

With pricing based on a SaaS model, Cloud ACS promises light and scalable payment plans, where the number of devices connected determines the monthly fee. We also offer a free, 14-day trial supervised by a dedicated expert and focused on training and platform set-up that best suits your business needs. The goal of this trial is for you to have the perfect device management platform that you need by the end of it.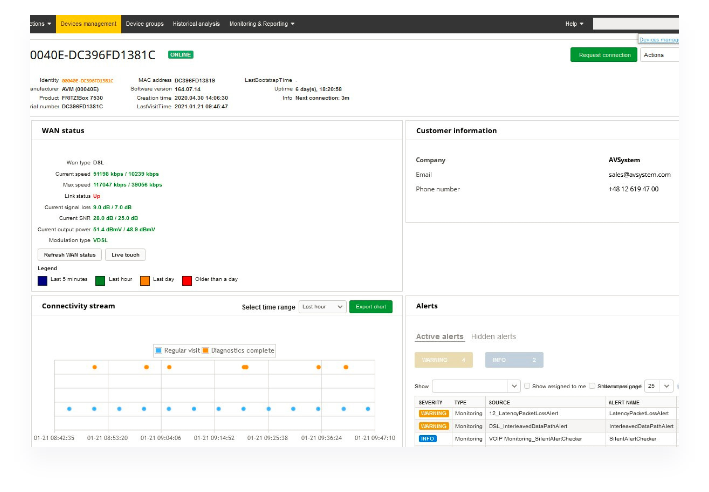 FEATURES
Dual-stack support for TR-069 (CWMP) and TR-369 (USP) that makes it possible to gradually move your device pool to the newest standard of device management.
Easy provisioning and management that allows you to remotely onboard and upgrade devices or change their settings.
Bulk management made possible with comprehensive grouping settings that let you create device clusters based on various parameters and effortlessly apply changes.
User-friendly customer care tool which even non-technical staff can use to confidently solve customer issues as they arise.
Comprehensive monitoring and reporting views with which you can see the device status at a glance. This lets you quickly diagnose and solve issues.
Integration with third-party systems (such as CRM or network monitoring systems) via API for a complete overview of all the information needed to manage the device pool.
Effective security ensured by industry-trusted cloud infrastructure with geo-redundant architecture that secures data-loss prevention.
COMPATIBLE DEVICES INCLUDE :
TP-Link
Airspan
Blinq
Codium
Global Telecom
Mikrotik
Fiber to the Home (FTTH)
Other TR-069 Enabled Devices
BENEFITS

Control your
entire network
Cloud ACS gives you total control over your network. It provides you with a unified overview of all your devices, regardless of the vendor. It also lets you remotely provision, upgrade and manage devices in bulk.

Gather ultimate
business intelligence
Cloud ACS comes with both extensive monitoring and reporting, giving you a thorough overview of the network. This provides you with the information you need to introduce improvements to your operations and upsell your services to customers.

Save on
maintenance costs
Our solution is cloud-based and sold in a SaaS model. This means that you only pay for managing the devices that are actually in your pool and save on the hardware and maintenance costs that come with on-premise deployments.

Take the guesswork
out of device management
Cloud ACS comes with an extremely easy-to-use customer care tool that even non technical staff can navigate without difficulty. This ensures faster resolution of any customer issues – such as device reboots or password changes – without sending anybody to the field.
LOOKING FOR AN ON-PREMISE
DEVICE MANAGEMENT PLATFORM
FOR A LARGE-SCALE DEPLOYMENT?
To scale your project up to millions of devices, consider our multi-purpose Unified Management Platform. It supports a variety of protocols on top of TR-069 and USP, such as SNMP, OMA-DM, Telnet and more.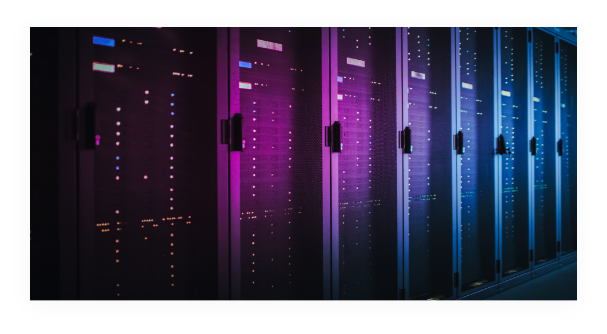 AVSystem is a software provider specializing in solutions and services for device connectivity based on the TR-069, USP, and LwM2M standards. Since 2006, we have been automating processes and helping companies handle their connected devices so they can focus on their core business. We offer platforms for device and network management, IoT application enablement, WiFi marketing, indoor location, and embedded tools. We know how to deal with issues not only from large companies but also smaller ones – our products have been selected by many Tier 1 telecom operators as well as local ISPs and enterprises.
Please contact us with more information